Mission
Statement:
"We are committed to the delivery of quality legal services through continuing education and increased professionalism."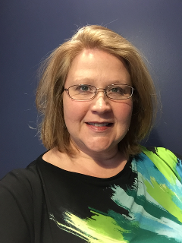 Welcome to Jackson Legal Professionals Association, hereinafter JLPA, whose members are in Jackson, Mississippi. JLPA is part of a tri-level organization consisting of NALS…the Association for Legal Support Professionals (National Association), Mississippi LPA (State Association), and JLPA (Local Association). We offer continuing legal education, leadership, certification opportunities, and more.

JLPA is a group of legal support professionals who strive to strengthen each other in the legal industry and go the extra mile both personally and profession-ally. Along with growing in our professions another goal is to serve our community; we adopt a project each year. We offer CLE at our monthly membership meetings, at our quarterly state meetings, state annual meeting, and through our state association's Last Chance CLE (offered to attorneys also on the last Friday of July each year).

We look forward to the opportunity to meet you at JLPA's Monthly Membership Meeting on the fourth Tuesday of every month. We welcome all guests to all of our meetings. Give us an opportunity to serve you at a meeting and hopefully you will find that we are an association you want to be a part of and grow in.

If you are an HR represen-tative or someone in the Legal Industry that needs to hire legal support staff, email our Vice President at the email link on the 'contact us' tab. We distribute job openings to our association members. If you are interested in becoming a member, click this link and complete the application and select JLPA as your local association.
I look forward to meeting you soon!
If you have an open position in your law firm please click here and provide the position, requirements, pay, etc. and we will submit it to our membership.
Jackson Legal Professionals Association
2022-2023 Officers
President - Jennifer Parks
Vice President - Ginny Interrante
Secretary- Brooke Herrington
Treasurer- Christina Smith
Director - Evelyn Harper, PLS
Parliamentarian - Karen Shearer

Jennifer Parks is serving as the
2022-2023 President of
Mississippi Legal Professionals Association.
Congratulations, Jennifer!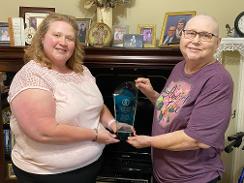 Congratulations
Karen Shearer
2021-2022 Recipient
of the
MSLPA
Award of Excellence
and
JLPA
Award of Excellence
Recipient of the
Award of Excellence